29/06/2022
HERRCO's Distinction at the Green Awards 2022
The company was awarded for two initiatives it implemented in the area of Information & Awareness Raising of children on Packaging Recycling.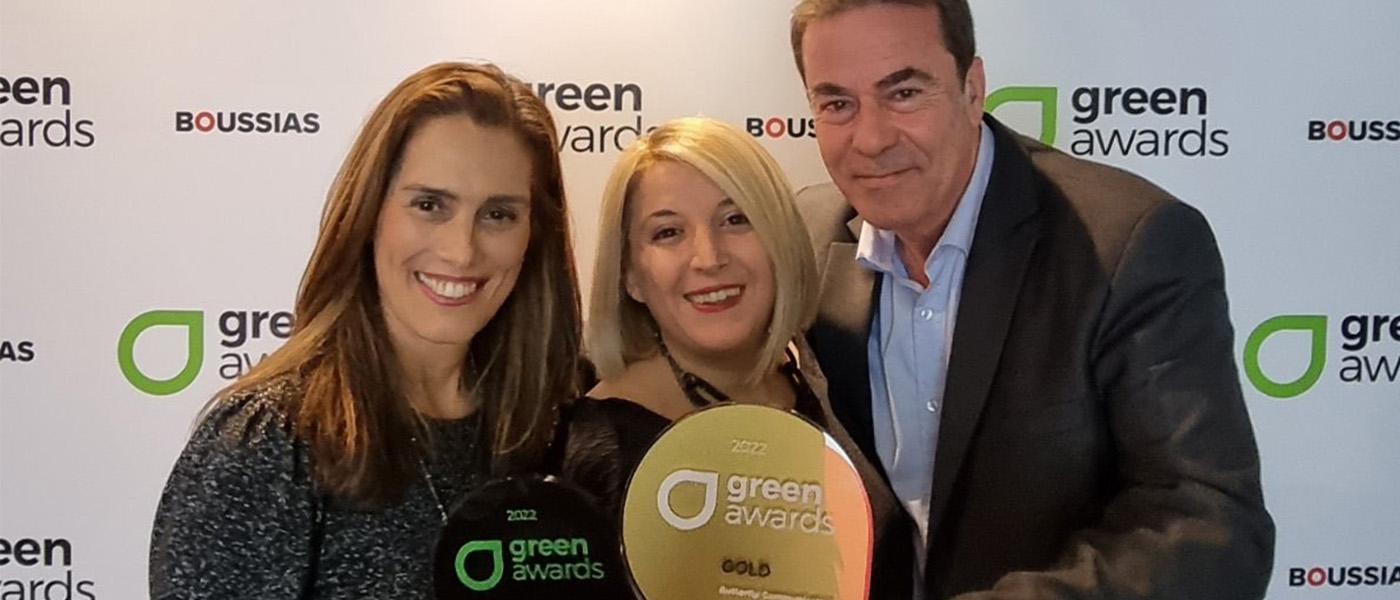 The Hellenic Recovery Recycling Corporation (HERRCO SA) was awarded with two distinctions in this year's Green Awards 2022, the institution that showcases and rewards excellence and innovation of the companies that promote Green and circular economy each year. The Award ceremony was held at the Radisson Blu Park Hotel on Thursday 17 March, in the presence of 150 executives coming from a wide range of businesses.
In particular, HERRCO won the Gold & Platinum Awards in the Best Green Communication Service category for the most successful action "Information & Awareness Raising of Children on Packaging Recycling using the Blue Bins - Recycling Fair", which HERRCO implemented in collaboration with Butterfly Communication.
The "Recycling FAIR" is an innovative, original, entertaining yet educational programme that entertains and educates children on the recyclable materials that belong in the Blue Recycle Bin as well as on how to use it properly. The Blue Bin and Blue Bell mascots, that constitute the live characters of Recycling, attract, accompany, entertain, advise and encourage children to participate in the experiential activities (interactive games) such as "lost treasure hunts", "snakes and ladders", "fishing", "bowling", "sack races", "recycling wheel", "puzzles", "rings", "bullseye" and many more. By participating in these games, students are able to be educated on and learn the basic principles of packaging recycling and thereby contribute to protecting the environment.
Dimitris Papasotiriou, Head of the Local Authorities & Marketing Department at HERRCO, stated:
"The recognition of HERRCO's substantial contribution to the protection of the environment and the promotion of circular economy by an institution such as Green Awards is a special honour for us. This is not just an award for us; it is the recognition of the collective effort of the businesses' and the local government's contribution to the proper training of the new generations in packaging recycling. We at HERRCO are committed to bringing local society to the centre of recycling through social actions and initiatives".