12/09/2023
HERRCO: Signed the Diversity Charter for Greek Businesses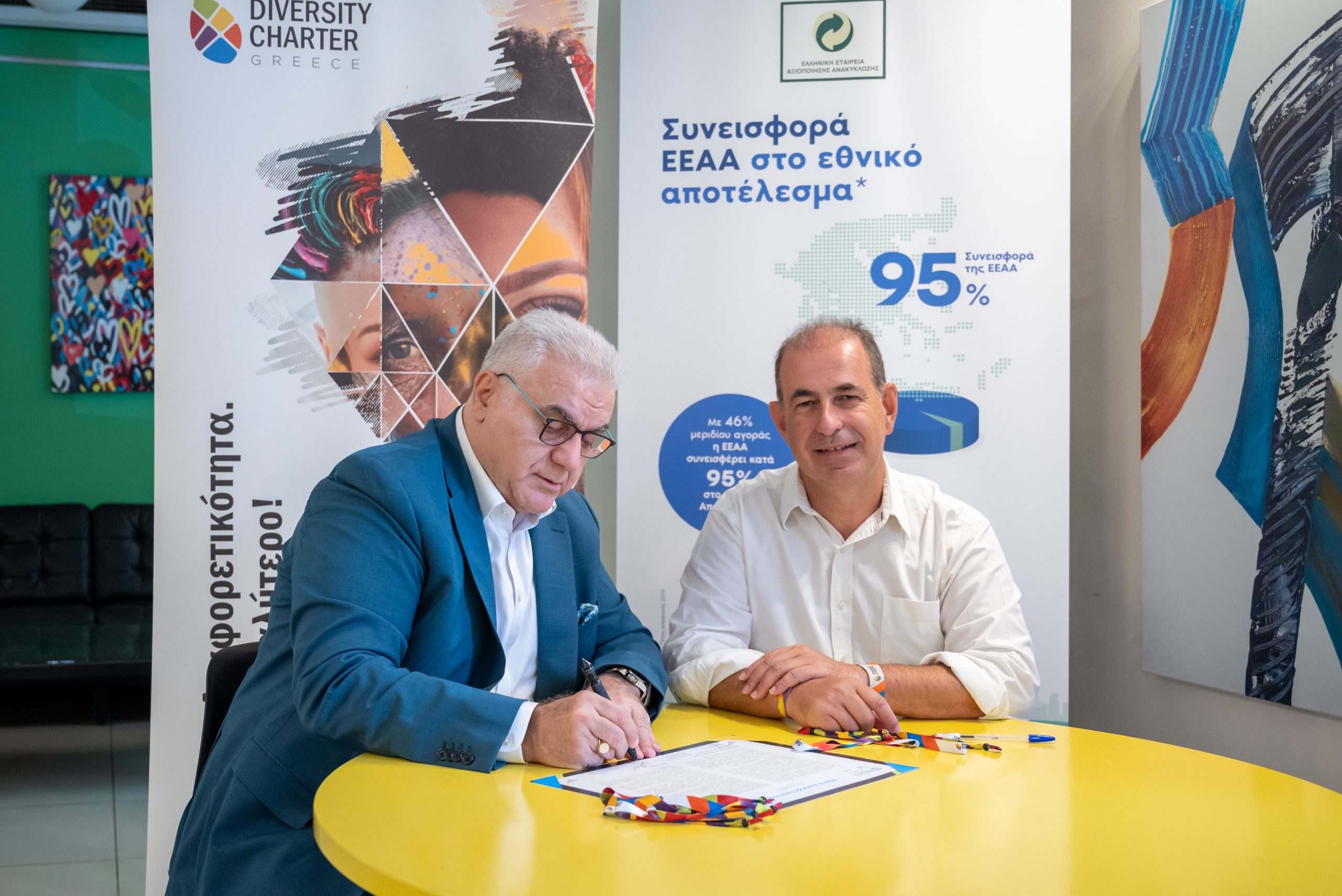 The Diversity Charter for Greek companies was signed by the Hellenic Recovery Recycling Corporation (HERRCO), sealing the company's commitments to actions that promote the principles of equality, diversity and integration in the work environment.
Through this commitment, HERRCO, which has been operating for 21 years the state-licensed Blue Bin and Blue Code Recycling System, looks forward to ensuring a modern and inclusive work environment that respects all members of the organization, provides equal opportunities to its people and opposes any kind of discrimination.
HERRCO' s Chairman Mr. Michael E. Economakis characteristically stated: "The development of a diverse and fair working environment, without exclusions, is at the core of our corporate philosophy. We strongly believe in treating everyone equally, ensuring that every perspective is valued, every voice is heard, every employee has an equal opportunity to grow and everyone feels part of HERRCO' s successful journey. Just as recycling benefits the environment, collaboration within a diverse team fosters creativity and innovation and pushes us to exceed our expectations."
The President of KEAN and Founder of Diversity Charter Greece, Stavros Milionis said: "Hellenic Recovery Recycling Corporation (HERRCO), which is an initiative of Greek companies that are active in the production of packaging and the marketing of packaged products, with the aim of recycling packaging waste , became a member of the Diversity Charter for Greek businesses. The company's awareness is not only limited to environmental issues. Diversity and the healthy inclusion of everyone in the work environment is an essential part of its corporate culture. The participation of HERRCO strengthens significantly our network. "
The Diversity Charter, an initiative of the European Commission to promote Diversity in business, was established in Greece in 2019. Greece became the 23rd country to sign the Charter. Its aim is to act as a means of commitment for the implementation of equality, equal opportunities, and diversity in every working environment in Greece. In our country, the Diversity Charter is implemented by KEAN in collaboration with the Institute for Diversity and Integration – D & I.