27/03/2023
Gold Distinction for HERRCO the Green Brand Awards 2023
The company stood out for its presence in the 86th International Exhibition of Thessaloniki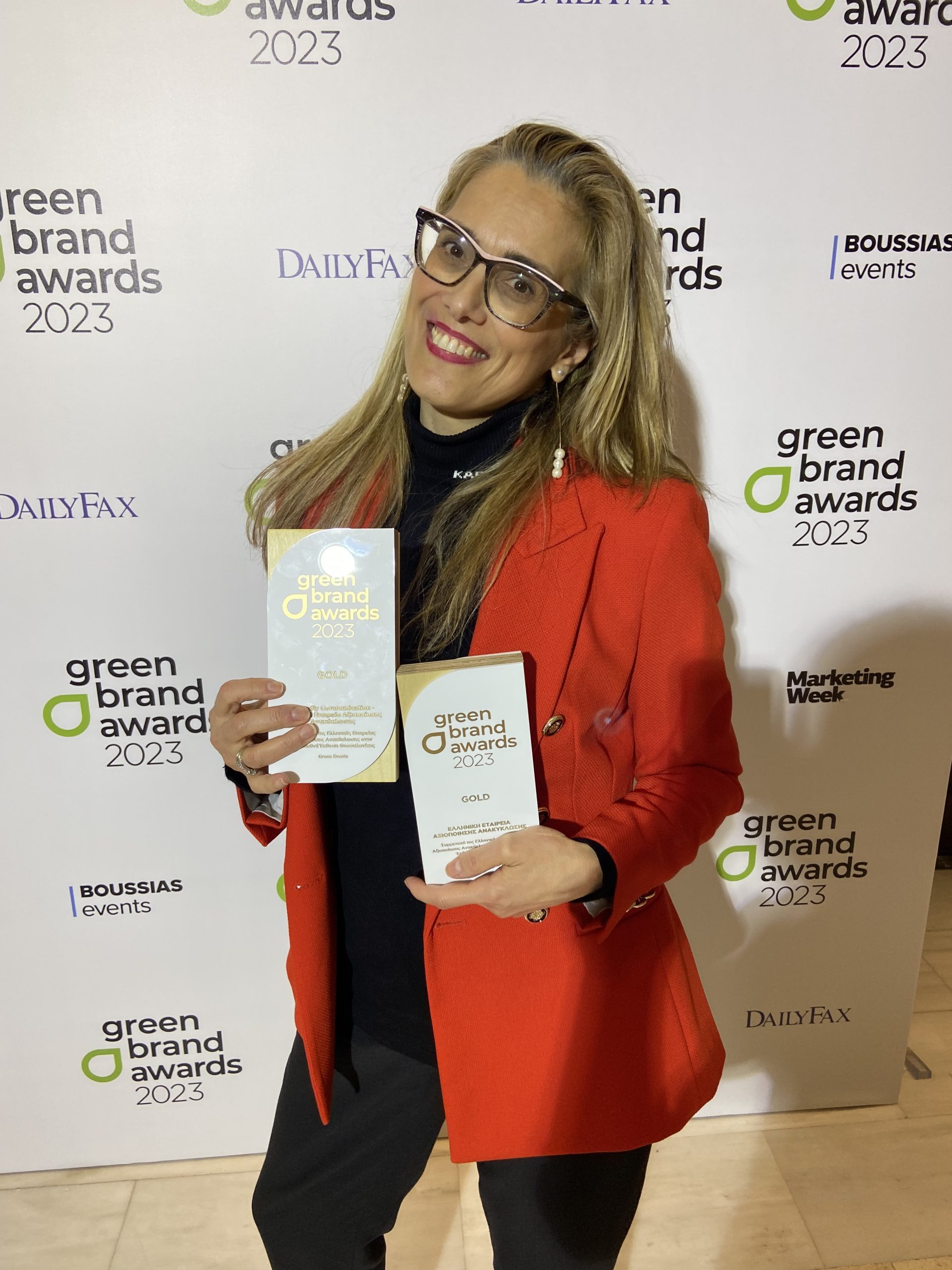 The Hellenic Recovery Recycling Corporation (HERRCO) has received distinction at Green Brand Awards 2023, the institution that promotes innovation in products, services, and development processes, which enhance the GREEN economy and Eco Living. The Awards ceremony took place on Tuesday, March 21, at House Marriott Hotel.
More specifically, HERRCO received the Gold Award in the category Green Events for its participation in the 86th International Exhibition of Thessaloniki, with the design of an impressive and interactive pavilion, implemented in collaboration with Butterfly Communication.
More than 6,000 visitors had the opportunity to learn about modern recycling methods and the emergence of innovative applications, which are the new addition in the field of packaging recycling. Also, during the exhibition, the opening ceremony of HERRCO' s stand was held, in the presence of citizens, politicians and the media.
On behalf of HERRCO, the award was received by Mrs. Vicky Manana, executive of the Marketing & Local Authorities department, who said:
"It is an honour for us that an institution like the Green Brand Awards recognizes HERRCO's contribution to the protection of the environment and circular economy. For more than 20 years, we focus on providing information and raising awareness of citizens on an individual and collective level, and we implement communication and educational programs in this direction."